Veterinary Behavior Specialists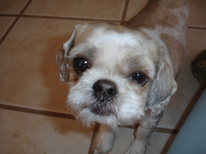 "I pursued veterinary medicine so that I could best help animals, and while in veterinary school, I discovered my passion for behavior. I am fortunate to be able to help dedicated owners work through behavior problems with their pets and potentially save pets from relinquishment to shelters (behavior problems are the most common reason for relinquishment). I look forward to working with you and your pet soon."
~Dr. Meredith Stepita

We understand that pet behavior problems can be challenging and frustrating. Due to the exciting developments in Veterinary Behavior, our knowledge regarding the diagnosis and treatment of behavior problems has greatly expanded. We are able to help you and your pet more than ever before! Most behavior problems in our pets are normal, but potentially unacceptable in human society. In many cases, early treatment can lead to greater resolution of the problem. Our board certified Veterinary Behaviorist, Dr. Meredith Stepita is here to help you better understand why your pet performs undesirable behaviors and tailor the behavior modification plan to each individual pet and family situation using the most current, scientific techniques.


---
---
Dog and cat behavior problems treated include:
Aggression
Separation anxiety
Destructive & escape behavior
Compulsive disorders
Noise phobias
Fear of the veterinary hospital, car rides, nail trims, children, people, more
House soiling, spraying

Unruly behavior (pulling on leash, play mouthing, jumping on people)
Pica (eating non-food items)
Acral lick dermatitis (dogs continually licking non-healing wounds on their legs)
Excessive vocalization
Senior pet behavior problems (including senility/cognitive dysfunction)
……. AND MORE!
---
Veterinary Behavior Specialists is hiring. For more information click
HERE